IMMIGRATIONS SERVICES IN UAE
Trusted UAE Business Service Provider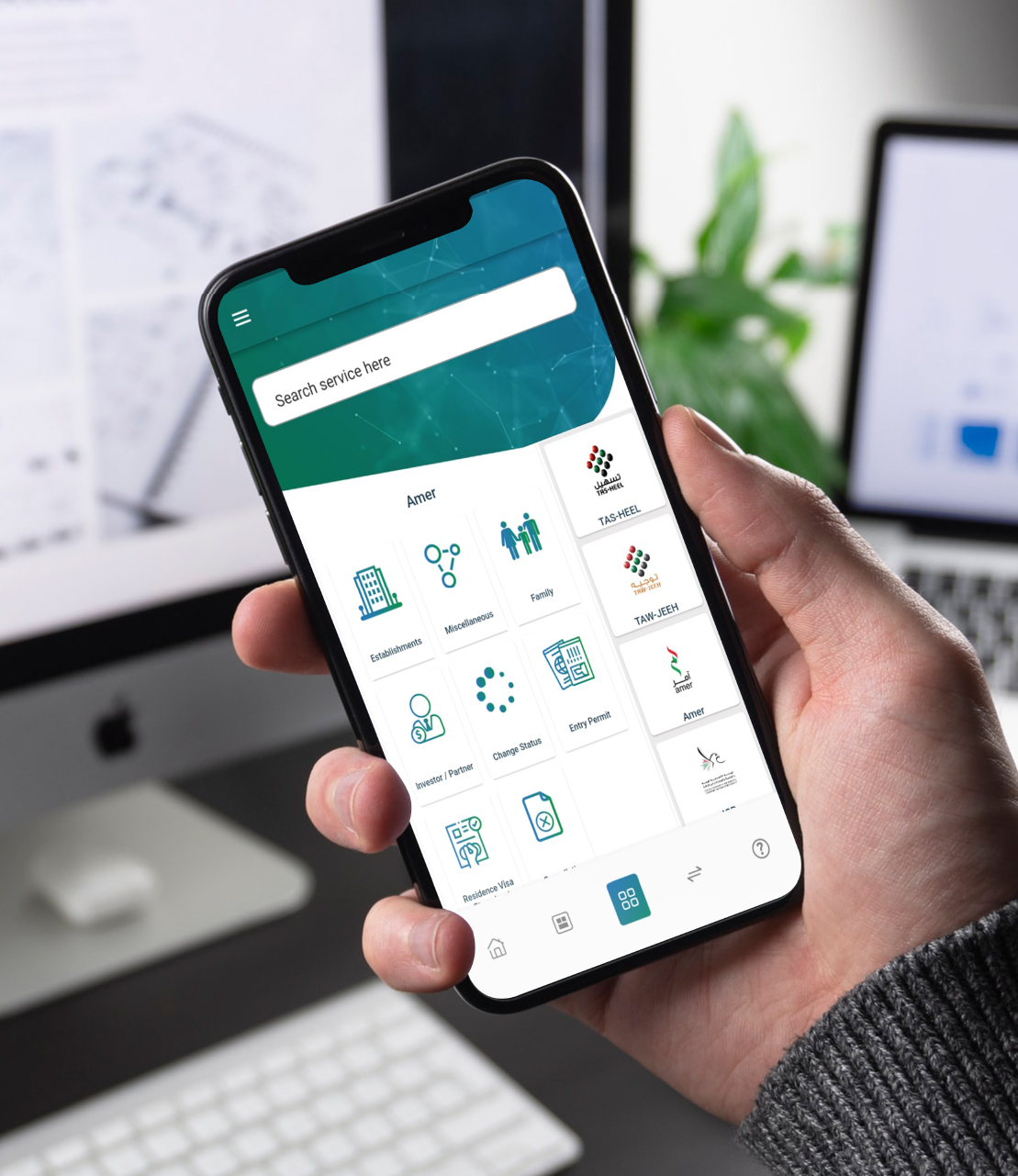 Amer service provides wide variety of transactions and documentation related to government departments. Amer Centres were launched by the Dubai GDRFA to provide services ranging from issuing entry permits, issuing and renewal of residency visas, visa cancellations, and other related services.
01.
IMMIGRATION SERVICES INCLUDE
Trusted UAE Business Service Provider
01.